Learn How to Prevent Compassion Fatigue & Burnout 
Fall 2016 Online Group Coaching Program
What does Caring Safely mean?
You understand that regularly helping people who are suffering can take a toll on you.
You have strategies to protect yourself from regular exposure to pain and suffering.
You know you want to be a helping professional without experiencing Compassion Fatigue or Burnout. 
The Six Pillars of Caring Safely
1. Self-Awareness
Formal Assessments and a framework to help you figure out what you need to do during the day to protect yourself
2. Self-Regulation
Learn how to manage your physiological response to the anger, anxiety, fear, or sadness your clients have so you can prevent vicarious trauma.
3. Self-Compassion
Quick and simple ways to increase compassion for yourself and your clients. You'll learn how this is key for sustainable caring.
4. Self-Care
The 30 minute, non-negotiable, self-care you can sprinkle through your workday that will improve your energy and your mood.
5. Self-Management
Figure out how to take the info you learn in this program and integrate it into your lifestyle for the long haul.
6. Community
Connect with people for support and encouragement as you make these positive changes in your life and work.  These are your people!
"Deep thanks for a wonderful session. I feel a sense of renewal and am even more confident about staying in my field. I actually think that this specific course should be a requirement for those of us entering caring professions.
As I'm jumping from one caring profession to another, I feel like I am walking in with a toolkit I didn't previously have, able to tweak some of my attitudes and behaviours so that I do not burn out again.
Thank you for breathing new life into how I approach my work (and therefore my life as a whole)."
 Jess – RMT
The purpose of the program is simple. 
There are risks to providing care and there are rewards. 
The entire program is designed to teach you the latest evidence based strategies for reducing burnout so you can keep caring safely. 
Module One: Understand your current situation and the process of Compassion Fatigue
Understanding the concepts
What contributes to Compassion Fatigue, Vicarious Trauma and Burnout
Signs and symptoms
Warning signs
The silencing response
Personal assessment
Wellness gauge
Module Two: How to choose growth over burnout
Compassion fatigue trajectory
ACT paradigm
Assessments
What positive psychology has to say
Module Three: How the negative can help you grow
Types of happiness
Value based goal setting
Personal inventories
Intention and worldview
The best way to do self-care
Module Four: What new experiences you need to prevent burnout
What is non-negotiable
Subjective units of nourishment
How to communicate your needs simply and effectively
Supports and community
Module Five: How to manage emotional distress and vicarious trauma
The role of self-regulation
Empathy and sympathy
Emotional contagion
The physiology of it all
Module Six: Why compassion is the key for long term change and how to plan for the next year
Science of compassion
Cultivating compassion for self and clients/patients
Using thoughts for long term change
Create a one year plan
"I attended because I was personally in need of more information having just experienced it myself. Symptoms have decreased with a new job, but it doesn't mean those symptoms won't come back one day!
I appreciated your 5 steps from Zealot to Win/Lose. In the last several months, I was mostly likely in a Win/Lose situation where I could learn and win or succumb and lose. I have actually thought about getting out of social work, and still do, but to a lesser degree.
If I were to be specific, I would tell my friend/colleague there is less focus on the daily things we should do (bubble baths, pedicures, and healthy eating) versus learning more about where it comes from-the more academia part."
Tiffany – Social Worker
Charlene Richard B.S.W, M.S.W., RSW
Compassion Fatigue Specialist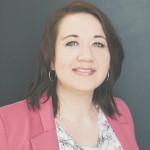 In 2007 I was at the height of compassion fatigue and near burnout. I didn't know what vicarious trauma was and had no strategies for protecting myself. I just knew that I felt raw and exhausted and wanted to hide from everyone.
Then in 2008 I learned about compassion fatigue and burnout and became fascinated with it. Where many in my field would have left, I went in the opposite direction. I dived into the world of compassion fatigue/compassion satisfaction. I took two separate trainings and spent years doing research, offering live workshops, online programs, presentations and individual coaching.
I'm excited to present you with the third edition of my program called Caring Safely with the latest research and even more strategies to help you stay safe and love your work.
A program for many professions
Here are some of the professions who have taken my program since 2008:
Social Work (Medical, School, Clinical, Community, Child Protection)
Nurse, Nursing Aid, LPN, RN
Psychologist, counselors, addiction counselors, disability counselors, behavioural health counselors
Health care aid, home care worker, palliative care
Massage Therapist, Physiotherapist, Occupational Therapist
Probation officers, parole officers, lawyers, paramedics and teachers.
What if I'm not sure if I have Compassion Fatigue or Burnout?
You will learn the difference between Compassion Fatigue, Compassion Satisfaction, Vicarious Trauma and Burnout. We will cover the signs and symptoms so you can see if any of them fit with what you are experiencing.
You will see where on the continuum from Compassion Satisfaction to Compassion Fatigue to Burnout you land.
Who should register for this program?
This workshop is for (but not limited to):
Health Care Providers – nurses, social workers, occupational therapists, physiotherapists, massage therapists, pharmacists, physicians, palliative care workers.
Mental Health Clinicians – psychologists, clinical social workers, marriage and family therapists, educational counsellors, psychiatric nurses, addiction counsellors, crisis counsellors, intake workers.
Community Support Workers – child protection workers, case managers, home care support workers, community social workers.
Why should I have to learn how to manage Compassion Fatigue when it's a workplace hazard?
The nature of most health care and helping professions is that there will always be people who are in pain and suffering and who need the compassion and support of helping professionals. It's this ongoing exposure to pain and suffering that causes CF.
I believe that organizations have a responsibility to recognize the occupational hazards to helping professions and support their staff.
I also believe that people in the helping profession can learn many different strategies for preventing vicarious trauma and compassion fatigue and that these strategies go beyond regular self-care.
How much time does the program take?
The program contains six modules that are released once per week, on Sundays. You have ongoing access to the content, so you can review it at any time.
There are over six hours of video training and worksheets to assist you through the program.
What kind of technology do I need? 
In order to access the content each week, you will need to log into a program with a username and password that you will create when you register.
There are video and audio files that you can watch/listen to. There are worksheets in Adobe Format that you can download (Adobe has a free program you can download to open the documents).
You should have a basic understanding of logging into programs with a user name and password for this program.
Technically, these can be done on a desktop, laptop, tablet and smartphone. Keep in mind there are worksheets to print in each module.
What if I try the program and don't like it? 
You will have access to a 30 day money back guarantee. If within the first 4 weeks of the program, you do not like the content, you may request a "no questions asked" refund.
Do I get Continuing Education Credits for this program?
You will have the option to complete a quiz at the end of each module. If you complete all of the quizzes, you can request a certificate of attendance for six hours. It is up to you to see if your regulatory college will accept this training.
 September 30th – Registration Closes
October 1st – Facebook Group Opens – Live FB Event Welcome!
October 2nd – Module One Released
October 8th – Open Q&A 12:00 to 1:30p.m. MDT
October 9th – Module Two Released
October 15th – Open Q&A 12:00 to 1:30 p.m. MDT
October 16th – Module Three Released 
October 22nd – Open Q&A 12:00 to 1:30 p.m. MDT
October 23rd – Module Four Released
October 29th – Open Q&A 12:00 to 1:30 p.m. MDT
(30 Day Money Back Guarantee Closes)
October 30th – Module Five Released
November 5 – Open Q&A 12:00 to 1:30 p.m. MDT
November 6 – Module Six Released
November 12 – Open Q&A 12:00 to 1:30 p.m. MDT
November 13th – Facebook Live Event – Final Wrap Up 12:00 p.m. MDT
Six Modules with over six hours of video training and accompanying worksheets.
Private Facebook group to connect with other professionals and ask me questions.
Option to complete module quizzes for certificate of attendance.
Weekly live webinar for open Q&A (see dates under "schedule")
CLICK BELOW TO BUY NOW AND ALSO GET IMMEDIATE ACCESS TO:
Immediate access: to a downloadable copy of my guided relaxation program: Relaxation for Stress and Anxiety
Immediate access: to my previously recorded class Coping Strategies for Anxiety
Purchasing means you agree to the
Terms and Conditions here
Please click "I Want This" below to purchase and register.
If you have any problems with registration, please email me at info (at) charlenerichardrsw.com 
30 day money back guarantee** No questions asked, if you aren't happy with the content, you can email and ask for a full refund before October 29th.
AFTER YOU PAY, CHECK YOUR EMAIL FOR INSTRUCTIONS TO REGISTER
CHECK YOUR PROMO/JUNK/TRASH FOLDER IF YOU DON'T SEE THE EMAIL.
HOTMAIL ACCOUNTS CAN TAKE OVER 30 MINUTES TO GET THE EMAILS.
FALL 2016 REGISTRATION CLOSED!